MBTP has carried out a major road development project in the town of Bondoukou, consisting of road upgrading and asphalting. This project has brought major improvements to the city's road infrastructure.
This project has covered a variety of roadways throughout the city of Bondoukou, providing efficient links between different neighborhoods and points of interest. The landscaping work included site preparation, excavation, bitumen laying and the finishing touches required to guarantee high-quality results.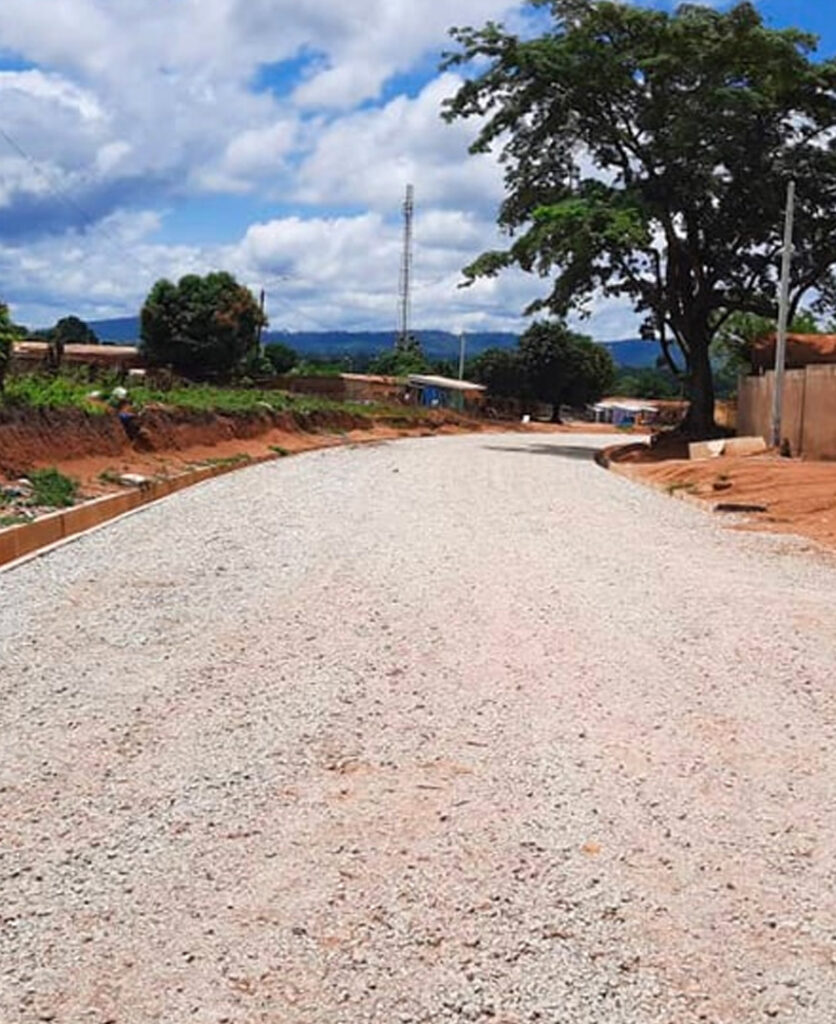 Thanks to MBTP's efforts, the town of Bondoukou now has an improved road infrastructure, offering residents and visitors smoother, safer traffic routes. This project has helped to strengthen connectivity and facilitate travel within the city.