A major player in construction in the Congo, MBTP offers its customers the full range of its expertise in the building and civil engineering sector.
MBTP builds residential and administrative buildings and luxury villas, and also contributes to road, airport, water treatment and bridge infrastructure projects.
One of MBTP's strengths lies in the variety and diversification of our services, including equipment rental and the use of our two concrete batching plants.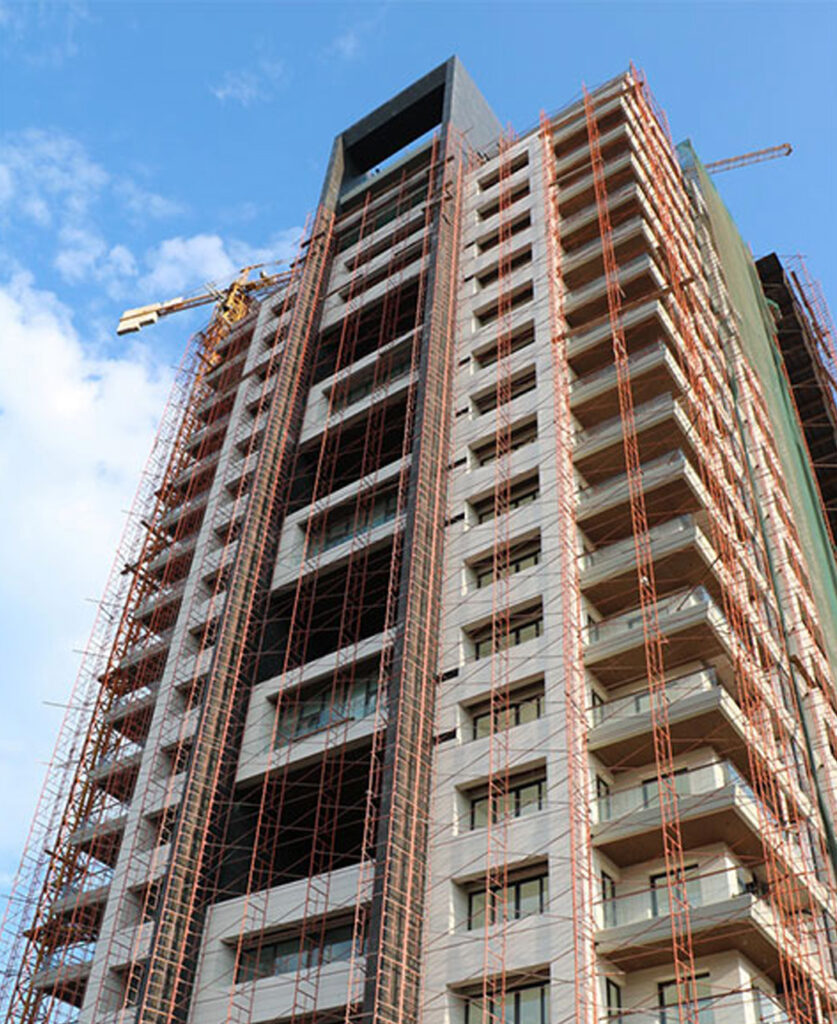 Whatever the nature of your projects, routine or advanced, MBTP guarantees exemplary quality of execution. Meeting our customers' expectations is a priority for MBTP. This allows us to develop and maintain a relationship of trust over time.
At MBTP, quality of workmanship is no longer a priority, it's a MUST!
Ensuring high-quality, precision service, keeping abreast of new trends, focusing on energy performance and respecting the environment are all essential in construction projects.
We never shy away from effort – on the contrary, it stimulates us!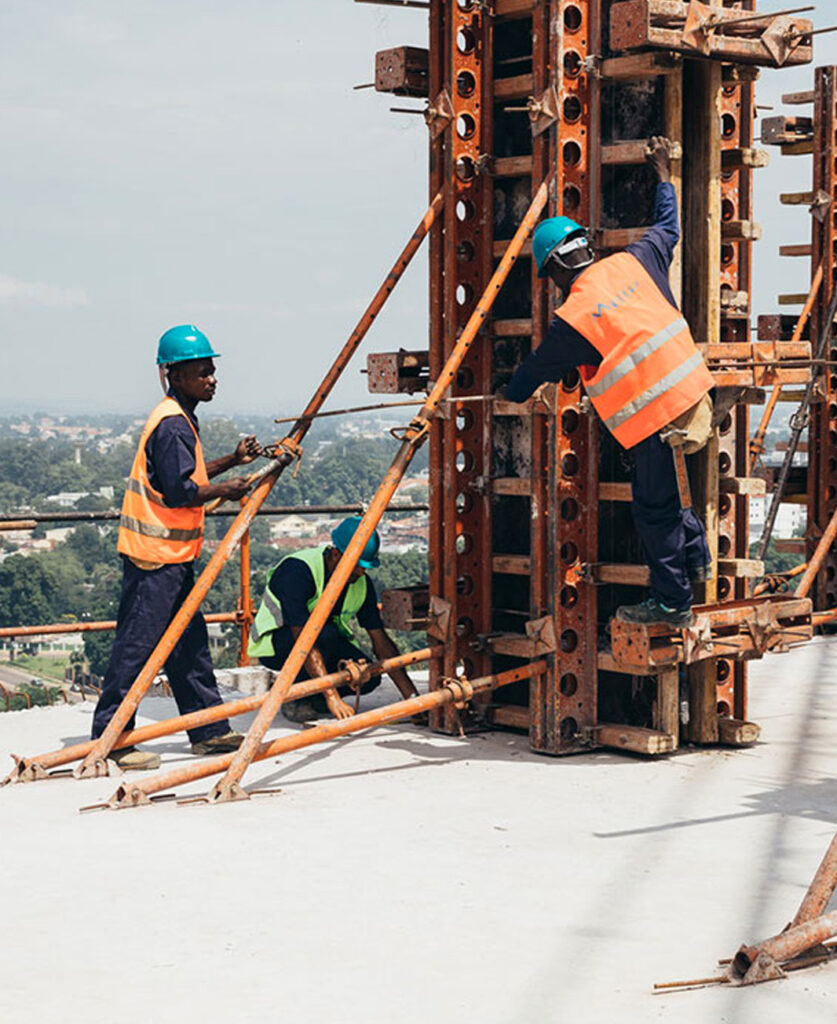 I CARE : Innovation, Trust, Ambition, Respect and Commitment
MBTP's success stems from its I CARE values:
Innovation, Trust, Ambition, Respect and Commitment.
To deliver construction projects with a deep, precise, rigorous commitment to quality and an unwavering dedication to the health and safety of its workers, in line with the objectives set at the start of the project.
We are imposing greater rigor on ourselves.