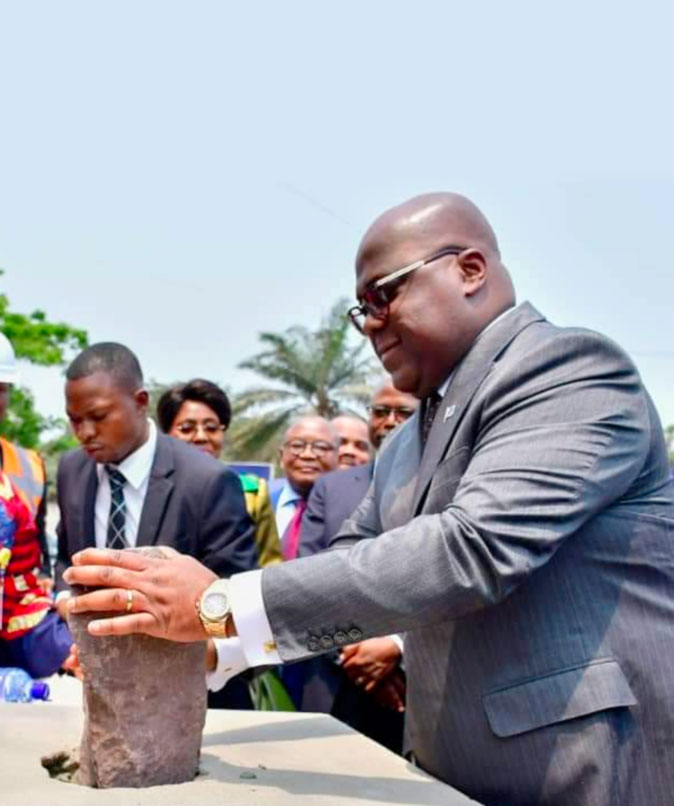 On Tuesday August 29, the Congolese Head of State, Félix-Antoine Tshisekedi Tshilombo, inaugurated construction work on the new headquarters of the Constitutional Court, the country's highest court. This project is the fruit of a partnership between the DRC government and the United Nations Development Program (UNDP).
The new building, to be located at Place Le Royal in the commune of Gombe, will have two levels with a first floor, a mezzanine and a roof terrace. It will house three courtrooms, one main and two secondary, a modern library, and offices for the president of the court and the public prosecutor. It will also take the form of a pyramid inspired by the Nyiragongo volcano in eastern DRC, to symbolize the grandeur, nobility and splendor of the Constitutional Court.
Construction will be carried out by the MBTP company, which presented its innovative design adapted to the needs of the high court. Green Studio will be responsible for monitoring and supervising the work, which is scheduled to last ten months.