With a total built area of 28,000m2 and a height of 90 meters, ACACIA overlooks Brazzaville with a unique 360o panoramic view.
ACACIA, the first high-end residential tower in the heart of Congo's capital, comprises 2 parking basements and 22 storeys.
Résidence ACACIA is a true haven of peace, where the architecture adopts a contemporary, lively vocabulary.
Immo-Invest's vision for this project is to offer a modern living environment, top-quality materials, sustainable development and respect for the environment.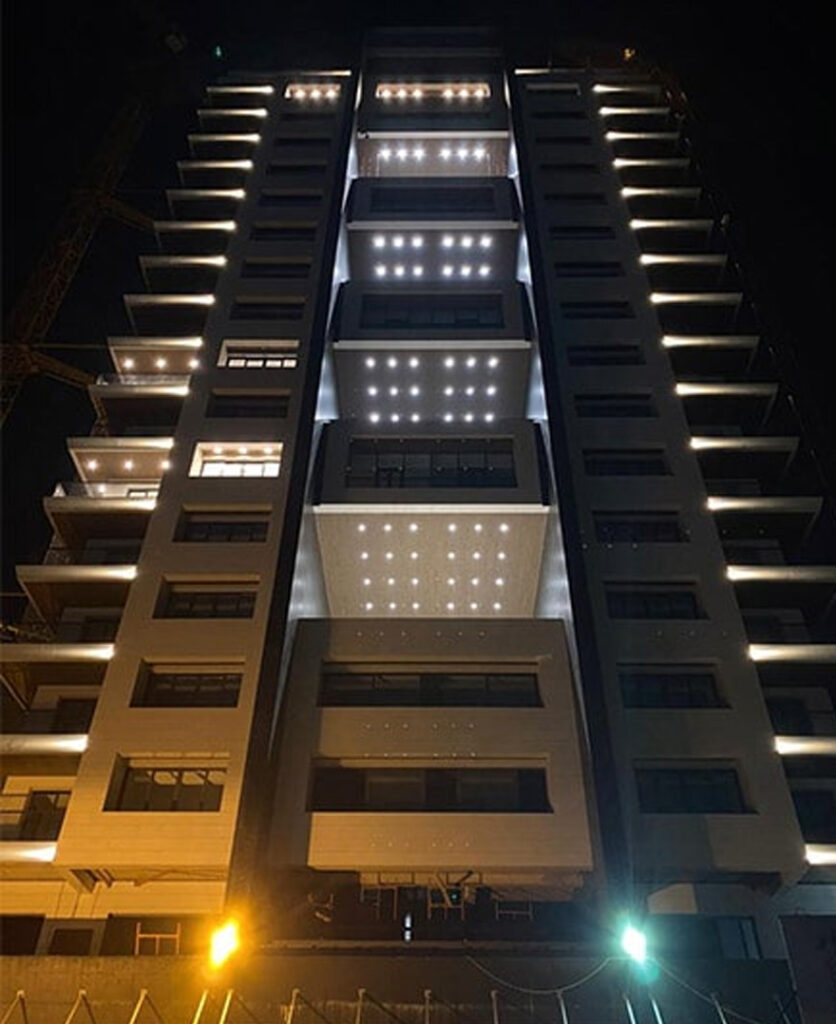 DESCRIPTION
Total surface area: 25,300 m2
Height: 90 m
22 floors (1000 m2 per floor)
2 basement
64 apartments
2 duplexes
1,300 m2 gym swimming pool hamam and spa
6 elevators
2 fire escapes.